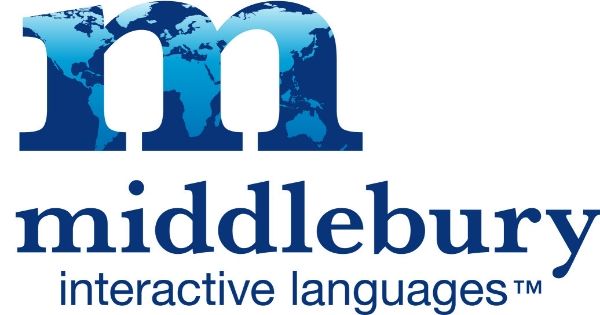 We have always studied Chinese in our homeschool, so we were really excited to be able to check out
MIddlebury Interactive Languages
,
Chinese Course
. Some languages are more easy to find resources for than others, and well, Chinese is one of those difficult ones!
My son (8 yo) used the Elementary Chinese course 4-5 days a week. We had a headset with microphone that we used with the program, though this is not required.
This is an immersion program, there is very limited English (only instructions are in English). When my son sat down for the first lesson he was shocked…he looked at me and said, "This is in Chinese, I don't understand what they are saying". I told him just to watch and listen.
The words are in pinyin and character form, which I like because you are working on character memorization while learning to speak. They also work on stroke order for the characters. All aspects of the language are included at one time.
We like the lesson format and how the language is introduced. The site itself is a bit confusing to navigate from lesson to lesson. There are two ways to get from lesson to lesson. The first is the calendar. This would be the most ideal way to keep track of the lessons because it's easy to see which lessons are done already and which lesson is next; however, there is no way to assign the lessons to particular days, therefore they are just scheduled one lesson a day whether you want to do them that way or not, therefore if you don't do one every day it looks like your behind, you can't go to today's date to do a lesson, you have to go back to a different date to get to the lesson your on.
The second way is via the table of contents. This way, however, you have to open each unit and then each lesson to see what you have completed. There are red check marks that check off each lesson as you complete, but it's not easily visible at one glance…you could spend several minutes clicking and opening folders to find where you are. Table of contents is how we primarily navigated the lessons, but a few times my son accidentally skipped lessons.
It would also be nice if you could remove the red check mark for finished lessons when you want your child to go back and review that lesson. With the check marks there it is easy to forget that you need to review that lesson. I did notice that for practice assignments you can start the assignment over to redo it, BUT the red check marks never go away away once they are there. (On the calendar the lesson number is darkened, this does not go away either).
The teacher and student are all one account on this program. Though this particular program they wouldn't be able to change grades or anything, all you can do from the grade book is view the grades. It would be nice if there was a separate account for teacher that allowed for scheduling assignments on the calendar, to include scheduling REVIEWS of certain lessons that they need more work in.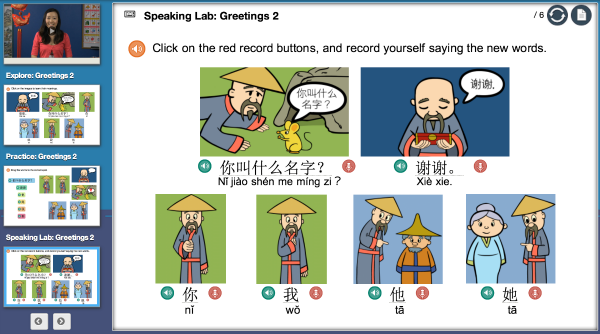 This course does have the option where there is an actual Chinese teacher whom grades the speaking portions of the lessons (for an added cost). We did not use that option as part of the review.
We really liked this program, I feel that there needs to be some changes made to the 'teacher' side of the format to make it more homeschool friendly. As mentioned scheduling of lessons, scheduling review of lessons, being able to retake tests (especially in non-credit classes without teachers). In my homeschool we redo things we get wrong…this program does not really allow for that. Even if the 'grade' didn't change being able to retake the test would be a good feature. These features would also help ease the navigation of lessons via the calendar a lot easier. However, the course is bought in a 6month installment,which doesn't leave much room for review. I don't really care for courses that expire after a given amount of time. I do understand and respect their purpose though. It can be used as a motivation factor to make sure you DO the course that was bought, and we all need a little motivation sometimes. I think a year would be a more appropriate time to allow for really learning the material and flexibility of pace, the courses however are sold as semesters.
C doing the speaking part of one of the number lessons (don't mind the messy desk)
With all that said; the program course itself, though, is very well done. I like that all the aspects of the language are introduced at one time! It allows for learning of the WHOLE language which is important, and other programs do not offer this. We will be continuing with this program for the remainder of the course.
Middlebury Interactive Languages has courses for K-12th grade. This Elementary Chinese class is recommended for grades 3-5. The cost is $119 without a teacher (an additional $175 with a teacher). This is an online program, internet access is necessary. You must have Windows 7 or 8 to use the program (I realized this after it wouldn't work on my kids laptop which is an older version). Check out
FAQ
for other system requirements.