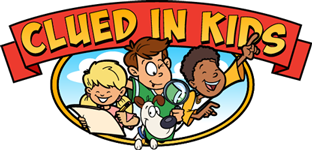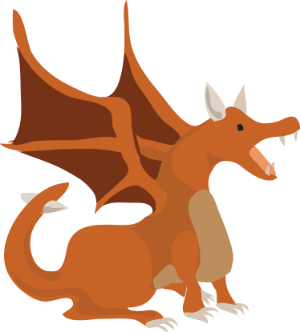 The most difficult part of these treasure hunts is coming up with a prize! They are so simple to put together, and literally only take a few minutes!
Multiplication Dragons is a set of hunts that use the times tables (2-6) to solve the riddles and find the clues! This set was really great because we are working on times tables right now with my oldest! It was such a fun way to practice the times tables.
For prizes I used mostly coupons the kids received from the library this summer for treats! You can use anything as a prize…presents, candy, treats, coupons (even make some yourself if you like).
I took a couple videos of one of the hunts we did for you to see. I don't usually do videos….but here you go (and please never mind the fact my house is in total disarray). It just shows a couple clues, but you get the idea about how excited my kids are to do them, and how the clues work. (And you might want to turn your volume down, sorry….I have BIG mouth!).
The Soccer Hunt included several math clues as well: counting coins, telling time, and more. Many of the clues were simple enough for younger kids like dot-to-dot or the 'dare' card.
Basically you print off the clues, each clue tells you where to hide it, if you don't have that place in your home, you can improvise (like I did with the Plant Pot clue in the video). It seriously takes about 5 minutes max to go around and hide each clue and it's so much fun for the kids to run around and find them!!
The Soccer Hunt is available for $5.99, the Multiplication Dragons is on sale for $19.99 (includes 5 hunts for 2x-6x). These are good for one child or up to groups of 10 children. They can be used with children ages 4+, The Multiplication Dragons is recommended for ages 7-9.
These hunts are great for parties, rewards, or rainy day activities (Many of the clues are indoors, and you could substitute if something is not indoors).
There are lots of topics to choose from. Check out the other TOS Reviews to see some others! I highly recommend them and plan to get the Thanksgiving one to use at our family Thanksgiving get together!
Visit
Clued In Kids Blog
to see how you can get a FREE treasure chest with a purchase.
Clued In Kids on Social Media
Twitter: @cluedinkids
Facebook:
https://www.facebook.com/cluedinkids
Pinterest:
http://www.pinterest.com/cluedinkids/