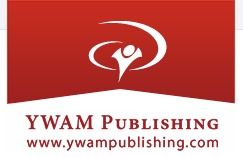 George Washington: True Patriot
and
George Washington: Unit Study Curriculum Guide
by
YWAM Publishing
.
We are starting US History this year (after the baby arrives) so it was a great introduction to what's ahead.
I used this book and unit study with my 7yo, the website indicates that they are for ages 10+ and I would agree that they would be much better suited for an older child, but was definitely adaptable for my son.
We took turns reading the book, though I did most of the reading. The book was pretty wordy (and though my son could have read it, he tends to shy away from really wordy books at his age). He enjoyed listening to the book; however. The chapters were pretty long, in my opinion, which made reading out loud tiresome at times. But the story was fairly interesting, I learned a lot about George Washington that I had not known before. The story starts with him at the age of 6years old and ends at his death; so it gives quite the account of his life. I would *LOVE* if an audio version, which I noticed is available (I'll have to check that out!) and I think that my children would enjoy that as well. The book was very well written and a great way to learn about George Washington, I highly recommend it.
The unit study consists of Chapter Questions, Essay Questions, Creative Writing suggestions, Hands-On Projects, Audio/Visual Projects and Arts and Crafts. Most of the activities required extensive writing and was not anything my son would have been interested in, (again this was listed as being geared for 10+). We did do a few of the arts and crafts projects, but I didn't feel that they really reinforced what was learned in the book, though my kids did enjoy them.
Making stained glass window silhouettes of George Washington. (Our technique varies slightly from the study guides suggestion, but the concept is the same)
The Unit Study also included some printable materials: a timeline, a historical fact page to fill out and some black line maps.
I am definitely interested in checking out some more of their Historical Figure books, as I think they will fit great with our up and coming US History studies!
The book is available in paperback for $6.99, and also available in Audio, Kindle or Nook format (varying prices).
The Unit Study Guide is available in paperback for $7.49