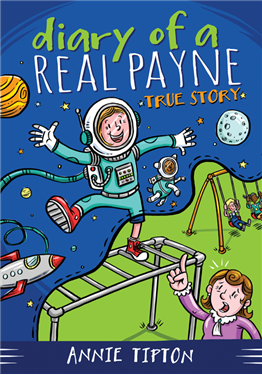 We had the opportunity to read
Diary of a Real Payne Book 1: True Story
by
Barbour Publishing
.
The first of a new series, this is a cute story of a 10yr old girl named EJ (Emma Jean). EJ's father is a preacher, her mother works in the church nursery; they are a wholesome Christian family. It's a very clean, Christian based book, which was a breath of fresh air! (Sometimes good, clean books are hard to come by, as I'm sure we are all well aware).
EJ keeps a diary, from which this book is based. Each chapter begins with her diary entries, and then goes on to tell a more detailed story of the events (many of which are quite humorous). She lives in a small town, but she surely has BIG dreams!
I have all boys, and though I found many of the chapters cute and interesting, they (including my husband) felt this was a "girl book", and that girls could better relate to the stories then they could. My oldest son is 7, and I don't feel like he was able to relate to the story at all, possibly because she is older, and possibly because she is a 'girl'.
The book contains many life lessons, most of which are spiritually based. For example coming to realize that someone she doesn't care for much is in need of help and trying to figure how best to help the individual. It was a great lesson in Christ like love and service.
The book is recommended for ages 8-12, though it could quite easily be enjoyed by all ages. The reading level is on par for an 8-10 year old. My 7 year old, could have read it on his own, though he is quite picky about which books he chooses to read himself (therefore he did not).
Stay tuned for Book #2, which is scheduled to be released in March 2014. Titled Church Camp Chaos!
This book can be purchased from Barbour Publishing for $4.49. A great price for 192pages of an enjoyable story!