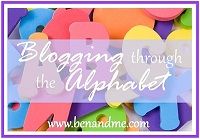 Our Dolphin Excursion (above). This was a previous field trip, C and I took a boat ride out to swim with dolphins in the wild…so cool! Z really wanted to go as well, so I booked a tour for him and my husband, unfortunately it was rescheduled TWICE b/c of weather, and then when they finally went they didn't see any dolphins
This was another awesome trip set up by one of the mom's in our homeschool group who got us an amazing discount!
Above: Dolphin Quest (Honolulu, Oahu). One of the amazing moms in our Homeschool Group made arrangements with Dolphin Quest for some Homeschool Days (and discounts!). This is the 3rd year our group has worked with them (only the 2nd time we have attended). They give classes on sea animals, taking care of the oceans, etc… and then the kids get dolphin encounters. They get to pet them, feed them, and give them hand signals to do tricks. We also had a Sting Ray demonstration. It is always a hugely successful and fun field trip.
Sometimes we like to tie our Field Trips into our studies, so here is what we did for dolphins this year!
Dolphin Units – Preschool with FREE Printables
Early Elementary Dolphin Unit
D is also for DELIVERY – as I'm scheduled to deliver baby #4 today!! Wish me luck!!