So it's warm here year round…but, summers are somehow hotter! Most homes do not have A/C (including our own) so those summer days can be killer! (especially on me, who is now 7mos pregnant!)
Besides hitting the beach or pool – My kids like to keep cool in a variety of ways. Some of their favorites are playing water weanie, water balloons, turning our raft into a pool or washing the van!
I also favor my Crockpot and Microwave this time of year! The stove can really heat up the house!
Microwave White Enchilada Bake
Spicy Chicken with Dates and Butternut Squash
Cool Treats are always nice as well!
Check out my Pinterest board – Keeping Cool for lots of other great ideas to cool it down this summer (or throughout the year if your like us!). Another great board to tone it down this summer is my Crock Pot board!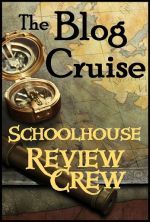 Blog Cruise goes live on 7/30 at 9am EST