I don't have any girls of my own (just yet), but Here are a few of my choice selections for girls this summer. Many are personal favorites, and others are from the TOP 50 in sales. Click on the pictures for more detailed information or to order.
3+

Beautifully illustrated picture books
4+

Both part of a variety of Sticker Dolly Dressing books, and part of the Top 50 books.
5+

Part of a series
6+

A newer title and part of the top 50
7+

Both books are part of a series, also part of the TOP 50 Usborne Books
8+


A collection of timeless stories for young girls, similar to the preschool version, but with more words and written at their reading level.
10+

One of a series of books that takes place in one house throughout time
11+

One of many chapter books geared towards tweens/teens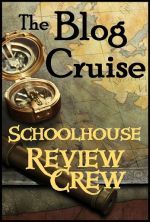 To see what others on the TOS Crew recommend click HERE
**Usborne also has ebooks available, as well as a storytime iOS FREE app, register with consultant L2096 for a FREE book.