Art Camp is a great Day Camp Alternative to your typical week long sessions. Art Camp runs on a day to day basis, sign up for which projects you want to do, go as often as you want. We found it to be the perfect solution that did not conflict with other summer commitments, like swimming lessons!
Adventures in Art offers year round Art classes and many homeschoolers are enrolled. During the summer she also offers a wide variety of projects – one per day – in a day camp.
The cost is $60 per day, and you must pack your own lunch.
My son is not a big art fan….but, he has LOVED the classes he has taken so far. I enrolled him in 4 classes, and he has completed 3. There were over 15 projects to choose from.

A totem pole

A crossbow and a target (the bow shoots paper bullets)

A robot
Other camps available in Hawaii:
Also many of the local churches host Vacation Bible School (VBS) for FREE or very little cost. Times vary from day to evening.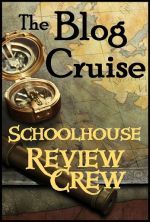 Cruise goes live 9am EST on Wed 7/16