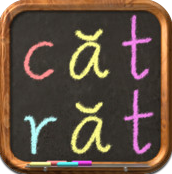 My 4yo has been having a blast playing Phonics and Reading with McGuffey from LiteracySoft on the Ipad.
The application has really helped reinforce the letters and sounds he already knew, as well as introduce knew ones. They fun graphics that go along with the letters and words made it entertaining for him.
The only aspect he DID NOT like was at the end of the lesson – there is a train and 3 words listed. It tells you which word to push and repeats this process; rearranging the word order, sometimes asking for the same word again, other times asking for a different word. There was no indication of how long the exercise would continue for, and even for me, it seemed like a long time before he was able to get through that part of the lesson. He was easily discouraged at this point and I had to help him get past it. A time indicator would be helpful in this part of the lesson. You are able to skip any part of a lesson, but I'd prefer him not.
I feel that this app was also great in helping my 4yo son with pronunciation, he has a speech delay and has difficulty with certain letter sounds. Speech delay is sometimes a precursor to dyslexia, therefore I am always on the lookout for tools that can help. This app would be benefit those with reading disabilities, such as dyslexia.
Having more than one child that I homeschoool, apps like this allow for some downtime and give ability to focus on another child.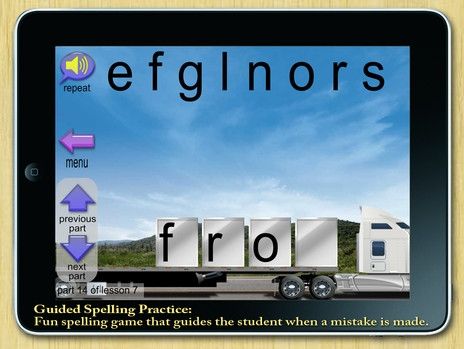 The phonics blender (pictured above) was one of my son's favorite parts of the lessons. You can even make nonsense words, the emphasis is placed on the sounds the letters make. He would be so excited when he spelled real words!
I liked the special letter symbols that were used to indicate the particular sound they were introducing. As we know the letters of our alphabet make more than ONE sound, which can be confusing. The special symbols helps to distinguish which sound is being used at the particular time. This was the first I had ever seen something like it used, and I feel that it can be very useful.
The app is available in the Apple store for $19.99 and can be used with both iphone and ipad.
This will be staying on my device and will be used regularly!