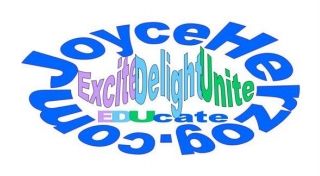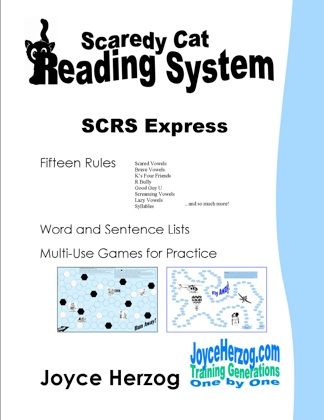 Our favorite features of the
Joyce Herzog's
Scaredy Cat Reading System Express
are The Letter Master Story and the Game Board!
The Letter Master Story is a great way to introduce the sounds of the letters, and the analogy of 'scared vowels' builds a great picture for kids to remember when vowels make short sounds and when they make long sounds!
I don't know any child that doesn't like to play games! Games makes learning more fun (and sometimes they do not even know they are learning!)
This curriculum is very versatile, it's easy to jump ahead if your child is further along in his his/her reading. The games can even be used outside of the base curriculum, with spelling lists or vocabulary lists, etc…
Reading programs are hard to review because every child is different, and what works for one child, may not work with another. This curriculum would be great for children who need some hands-on activity, but can be used with or without the games. It also contains a CD with songs for the various reading rules. These factors make it a very versatile program for a variety of learning styles.
This program is available for $30
online
. It includes the 122 – page book, two multi-use board games, all the word lists, sentence lists, and stories for practice, the SRCS Rules Songs CD with songs for each of the rules, The Story of LetterMaster MINI, and Using LetterMaster as a Teaching Tool and also has a
downloadable sample
.
Scaredy Cat Reading System Express is the last in a 4 part phonics/reading learning series. You can take a
placement test
to determine where in the series your child should start.