For this review we were able to try out both Roman Town (iOS App) and Mayan Mysteries (Online Game) by Dig-It! Games.
Both of these are educational games that teach about ancient history. The player travels to different places throughout the game, gathers information and plays related games.
Mayan Mysteries, is based on the Mayan culture. Information is gathered from people in each location, the information can be read by the player or read aloud by the computer. Questions follow each batch of information. Games can be played that are based on Mayan culture and the information learned. Clues are collected to solve the mystery of Who is Ladrone?
It's a very fun, interactive way to learn about Mayan History. It's designed primarily for middle schoolers (5th – 9th), but my 4th grader was able to use it without too many problems.
We incorporated this program into our daily computer schooling, 3 times a week. My son would play for a minimum of 10-15mins, sometimes longer. The games played constitute many subject areas, math, geography, reading, and history (obviously).
I wish there was a way to see how my son did on the activities, what he learned, etc. I can see what artifacts he has collected, and I can see his achievements, but it doesn't really give me a good gist of what he learned or how he performed on the tasks. As a homeschooler, who is using this as part of the curriculum, this would be a great feature to have!
My 9 year old son's favorite aspects of the games were the games, he enjoyed digging up and identifying artifacts. He liked the comic book features. He didn't care for the quizzes (but I think that's a great feature that is lacking in the app, see next review). He thought some of the information sheets were lengthy. I think mostly he didn't like to take the time from the 'games' for the learning part.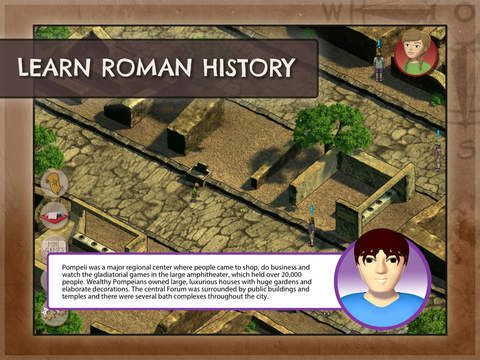 Roman Town is an iOS app. I used this game primarily myself. It is set up very similar to the Mayan Mysteries. However, there are no quizzes after reading the information found (I wish it had this aspect). The app version was also lacking the read aloud feature.
This game is also designed for grades 5-9. I however enjoyed it, making it suitable for older people as well! Some of my favorite games were the Code Breakers and Roman Numerals. The games ranged in difficulty which is good for an age range as well.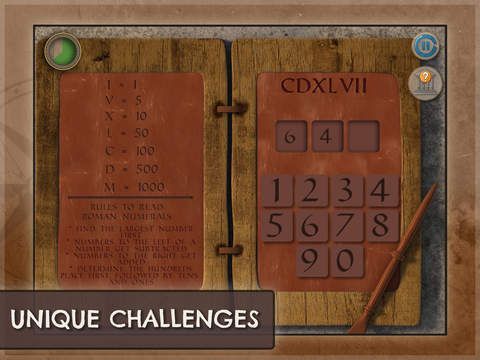 Similarly to Mayan Mysteries you are trying to solve Who is Ladrone? with this game. You collect information, play related games and collect clues.
Either of these games would be a great addition to your ancient history studies! Particularly for those that learn well through games and other fun activities (who doesn't?).
The initial app is FREE but has in-app purchases. It's available for iOS only systems only.
Mayan Mysteries is only $3.99 for a single game player and is also available as an iOS app.


Social Media:
https://www.facebook.com/DigItGames
https://twitter.com/digitgames
https://www.youtube.com/user/digitgames