We were so excited to be able to review
IXL.com
. I have heard many great things about the program, so it was a lot of fun to be able to try it out myself with my children. IXL.com is an online Math (PreK – Algebra2) and Language Arts (2nd-4th grades).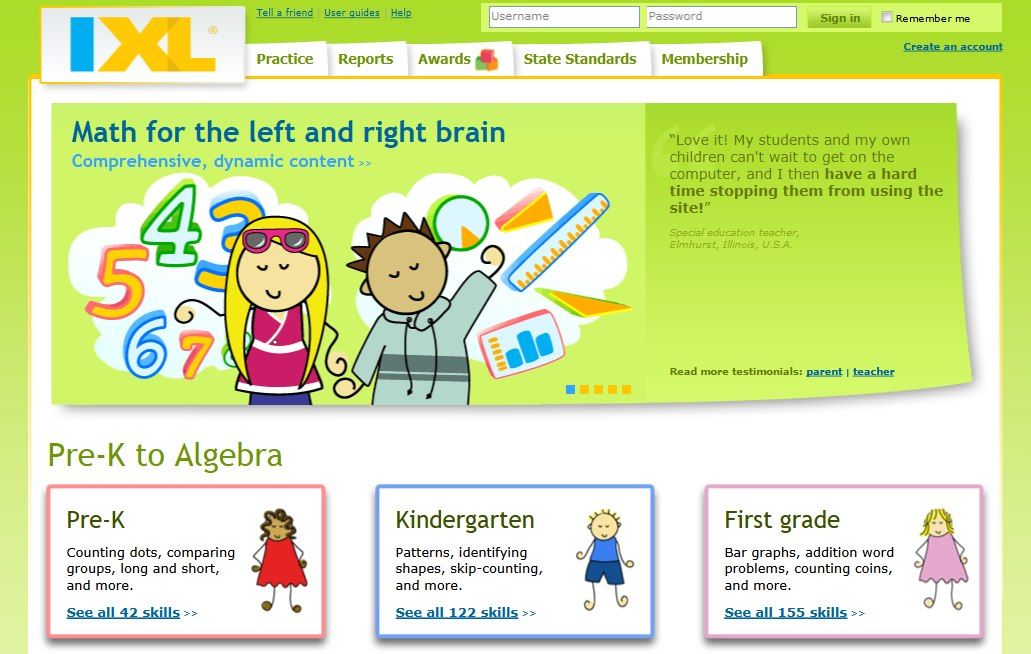 One of the things that I like best about IXL is that you do not have to do the drills in order, you can pick and choose by grade, and by concept and assign which ones you want your child to do.
It is important to point out, however, that this website is for review or testing, not TEACHING. The site does not teach the concepts. If an answer is wrong, it gives the correct answer and an explanation, but concepts are not introduced or taught. Therefore, this program would be used as a supplement to a math curriculum.
Both my 4yo and my 7yo used the math program. My 7yo is able to use the program on his own, I just tell him which sections to complete. He was not to impressed with the 'prizes' given at the end of the units. There are not any bells or whistles to this program, it's very plain and simple. Each unit has a series of questions and multiple choices of answers. Each session is timed
My 4yo needed assistance when using the program, and preferred to use the program via the
iOS app
. He needed assistance because reading is involved; having the questions read via the program would be a benefit in this regard. He didn't mind using the program (he has not liked some of the other program we have used in the past), but he didn't find it 'fun' or 'exciting'. The program is mundane, especially when compared to other preschool computer programs.
The math program is available for $9.95/mo or $79/yr for ONE child. You can add more children for an additional $2/mo or $20/yr each. This pricing is for the MATH program only.
The iOS app is FREE, but you must have an account in order to make full use of the program. ONLY the math program is available on the app.

The Language Arts program was used by my 7yo; it is only available for grades 2-4 currently. Like the math program, language arts is set up as a test/review of previously learned materials. The layout is similar, you can choose the grade and the subjects which to review.
The cost of the Language Arts program alone is the same as the Math program alone…$9.99/mo or $79/yr, an additional $2/mo or $20/yr for each additional child. If you want to subscribe to both programs the cost is an additional $6/mo or $50/yr.
Another thing I like about IXL.com is that each week I receive a report in my email that shows what my children completed that week and how they did. This helps my 7yo be more independent, which is helpful to me since I have 3 younger children as well.
I will definitely continue to use this program for review purposes with my 7yo; but not necessarily for my 4yo (maybe occasionally). I don't feel 'testing' is necessary for my 4yo at this point, and therefore do not feel this program is a good fit for him.